N'hésitez pas à rajouter des spoilers en modifiant la page ;) N'oubliez pas alors de mettre votre pseudo et de citer votre source. Merci d'avance, fans de Greek !
> Lolo19 - 26/05/10
¤ La saison 4 comportera 10 épisodes (+ commande de nouveaux épisodes ?). Elle sera diffusée fin août ou alors en mid-season, en janvier 2011.
¤ Pour confirmer les rumeurs de l'une ultime saison pour le show, Patrick Sean Smith (le créateur) a annoncé qu'il ne voulait pas que la série continue, "c'est ce qui était prévu" a-t-il déclaré. "Nous avons vu en cela, une opportunité de revenir, d'enrober la série et de la terminer comme il le fallait. ABC Family aurait pu l'arrêter, mais ils nous ont donné cette opportunité et je ne veux pas la gâcher". De plus, il aimerait beaucoup faire revenir quelques guests, tels que Charisma Carpenter (Tegan Walker) et Michael Rady (Max Tyler).
Source : allocine.fr
¤ Il se pourrait que la saison 4 commence par la cérémonie de remise des diplômes où Casey, Evan et Ashleigh seraient diplômés environ un mois après le spring break final de la saison 3. Après cela, pourrait être appliqué un flashforward (saut dans le futur), deux mois plus tard pour voir ce qu'il advient d'eux après la fin de leurs études et leur entrée dans la vie active. Mais, il resterait toujours à CRU les plus jeunes.
Sources : ew.com ; justjared.com
¤ Le tournage aurait commencé aux alentours du 20 mai 2010.
Source : twitter.com - Dilshad Vadsaria

¤ Le titre de l'épisode 402 serait : "Fools Rush In".
Source : spoilertv.com
- 06/06/10
¤ Le titre de l'épisode 403 serait : "Cross Examined Life".
Source : spoilertv.com
- 11/06/10
¤ Il semblerait qu'un épisode de la saison 4 intitulé "All About Beav" sera raconté à travers la perspective de Beaver...
Question : Do you have any scoop on Greek's upcoming season ?
Ausiello : What say you, series creator Sean Smith ? "Midway through our 10-episode cycle we have an episode entitled 'All About Beav', which tells the story of an episode through the perspective of our Beaver. He's an awesome character played by the strapping Aaron Hill, who has been in the periphery of so many of our episodes. He's a huge fan favorite, and we finally get to see more of his life. As well as a love interest for him. Someone our audience might even know pretty well." Who's Beav's sweetie ? Hit the comments with your guesses !
Source : ew.com
- 16/06/10
¤ L'épisode consacré à Beav' (voir spoilers du 11/06) intitulé "All About Beav" sera le 404.
Source : spoilertv.com
> Fiine59 - 21/06/10
¤ Le titre de l'épisode 401 serait : "Defending Your Honas".
Source : fanforum.com
> Lolo19 - 26/06/10
¤ Le titre de l'épisode 406 serait : "Fumble".
Source : spoilertv.com
- 27/07/10
¤ Selon le Twitter de Dilshad Vadsaria, le premier épisode de la saison 4 réunira tous les personnages de la série !
"Hi all! We're shooting the first episode of Greek where all of the characters are together...for the entire episode. It's really cool :-)" - Posté le 21/07/10
Source : twitter.com - Dilshad Vadsaria
¤ On ne sait toujours pas quand la série va revenir sur les écrans américains pour cette nouvelle saison, ce qui est sûr c'est qu'elle est en plein tournage !
Source : twitter.com - ABC Family
¤ Le titre de l'épisode 408 serait : "Subclass Plagiostomi".
Source : spoilertv.com
- 29/07/10
¤ Senta Moses (alias Lizzi) ne devrait pas revenir dans cette nouvelle saison. Rien n'est moins sûr pour Charisma Carpenter... Affaire à suivre !
Source : spoilertv.com
> Fiine59 - 30/07/10 + MàJ Lolo19 - 15/08/10
¤ Episode 4x01: "Defending Your Honas"
AIRDATE: TBA
PASSERBY: A random person who bumps into Ashleigh and Casey while they are walking to get coffee. Ashleigh is talking to Casey about her new boyfriend.
EDNA: A little old woman interviewing with Rebecca and other ZBZ girls for the new house mother position. They find her to be too strict. This is where we learn Rebecca is now ZBZ president.
TIM: The law school admissions guy. He lets Evan know that a bad letter of recommendation was written for him and that is why he didn't get into law school.
MIRIAM: Another lady the ZBZs interview who is recommended by Dale, who is still the ZBZ hasher.
JOLENE: A financial aid advisor who makes fun of Evan for receiving financial aid given that he is a 'Chambers'.
¤ Episode 4x02: "Fools Rush In"
AIRDATE: TBA
HEATHER: Pronounces 'HEE-ther' she is Heath's sister who is looking at rushing a sorority. This is where we find out that Casey has stayed at CRU to be the house mom.
PETER: This side is just an audition piece, not an actual side from the episode. But in it we find out who Peter is. He's a 17 year old rushing fraternities and the side is him talking with Cappie at a KT rush party. Peter mentions that he's the son of the guy who created the Joshua Whopper program the KTs use to keep their grades up. Peter wants to rush Kappa Tau and be more than a geek. He appears to be a lot like how Rusty was freshman year.
¤ Episode 4x03: "Cross Examined Life"
AIRDATE: TBA
JIM AND JAN: Two law school classmates of Evan and Casey. They are a husband and wife pair who don't really like Casey and form a study group with Evan which upsets Casey because they don't let her in.
PROFESSOR SEGAL: The professor for Casey and Evan's law class. At the end of his side we learn that Katherine returns to CRU for the law program.
PROFESSOR MORRETI: Calvin and Cappie have a philosophy class together. This is the professor for the class. They work on a project together for the class.
MOLLY: A friend of Dana's who Rusty and her try to hook up with Dale. But since Dale is rushing Omega Chi he feels he can do better in the girl department causing friction in his relationship with Rusty.
[MàJ] Episode 4x04: "All About Beav"
AIRDATE: TBA
PROFESSOR: The professor is handing out term papers for "To Kill A Mockingbird" which Beaver gets an 'F' on. The professor says that Beaver's paper was just like thirty other people's, mostly the football team members and he has one day to rewrite it and turn it in.
FOOTBALL PLAYER #1: A scene where Casey and Beaver are in the men's football locker room. Beaver is embarassed because he hasn't talked to any of the football players in a long time. They are searching for a guy named Dave who sells term papers to students.
JANITOR: Beaver is trying to read a book and stops to get coffee and the janitor passes and asks him if he watched Make It Or Break It last night and Beaver says of course. Beaver sits down to read his book and spots Casey and Katherine walking and goes up to them.
TED AKA "WEIRD GUY": Casey and Beaver are at the post office at the mailbox of where the Dave guy gets his mail. Ted has a mailbox next to Dave's and tells the two of them that Dave shut down his term paper service all of a sudden. They ask where Dave can be found and Ted tells them to try the football team since they were Dave's biggest customers.
[MàJ] Episode 4x05: "Homecoming and Going"
AIRDATE: TBA
ALUMN COORDINATOR: Casey and Ashleigh are at an alumnae meeting and making some connections to find a job but things aren't going smoothly. They are talking with people but no one is working out. Ashleigh becomes frustrated that no one is hiring a 'trend forecaster'. Evan is also at the meeting.
FEMALE ALUMN: Peter (Lasker Parkes' son and a KT pledge) and Rusty scene. Peter is excited that Cappie will be his big brother.
LASKER PARKES: Former KT and inventor of the Joshua Whopper program. A lot of scenes with him and Cappie in the sides. Cappie at first thinks Lasker is just another boring adult douche bag who has lost his KT dignity. But after a while he discovers that Lasker is OK and still has fun as an adult. Lasker gives Cappie his card and says Cappie can consider him a friend from the real world. Also in these sides we find out that Rusty has lost Dana while talking to Cappie. At the very end Casey gets drunk at the KT party and Cappie offers to take her home.
Episode 4x06: "Fumble"
AIRDATE: TBA
GIRL, CAROL AND DENISE: Girls Rusty finds the next day after a party. He got really drunk and doesn't remember anything. The girls are refreshing his memory about how he stole the A&M goat and got his nipples pierced. Denise used Rusty's wire to pierce his nipple and now the wire is lost. In this side we find out Ashleigh is moving out of Casey's room.
HAILEY: This is a girl who is the daughter of one of the professors. For some reason there are several kids at the ZBZ house like they are babysitting them. This girl has sort of an attitude and a mind of her own. Towards the end of the side she climbs up a wall without a harness and gets scared. Cappie is a hero and helps her down. There are several moments in the side where Cappie and Casey have moments where Casey sees that he's trying to be responsible and grow up.
LITTLE BOY: Casey is telling Cappie she took the morning after pill since the two of them had unprotected sex the night before and the little boy comes up to her and asks what the morning after pill is.
ZIAD: He is the pharmacist who gives Casey the morning after pill. Katherine shows up at the same time and is on the birth control pill.
Episode 4x07: Unsure of title as no sides were posted
AIRDATE: TBA
From what we can gather from a tweet Dilshad posted was that this is an episode where all the cast members are together for some reason. Amber also posted pictures on twitter of the cast members in winter clothes and snow in the background. [MàJ] D'après le Twitter de Dilshad, tous les personnages seront réunis pour une raison et d'après les photos postées sur celui d'Amber, les personnages portent des vêtements d'hiver.
Episode 4x08: "Subclass Plagiostomi"
AIRDATE: TBA
CHEESERITO MAN AND SLACKER DUDE: These two are in a commercial Ashleigh's marketing teacher shows her. The teacher then offers her a job to help with the marketing of the product.
CIA RECRUITER: Cappie meets with the CIA recruiter about possibly having a job with the CIA. During the interview he tells the recruiter he told his girlfriend who is a law student about the interview which we are guessing means he is back with Casey by this episode. In the end the recruiter stops the interview because Cappie told too many people about him meeting with the recruiter. At the end of the side Ashleigh walks out of Rusty and Dale's bathroom in a formal dress. She says her and Simon broke up (not sure who that is... it's possible it's the professor and father of Hailey in episode 6 because she says he bought her the dress). It then hints a possible Rusty and Ashleigh relationship as Rusty looks at her in the dress and can't help but smile with how good she looks.
OX PLEDGE: Rusty is trying to convince Dale that the Omega Chis are just humiliating him and they don't really want him to pledge. The pledge walks up to Dale and tells him they can't do the show without him and Dale leaves with him.
OLD MAN POP/BRIAN MR. SCHMOCK: The law class is having a mock trial. Casey and Katherine are on one side and Evan is on the other. Cappie and Ashleigh are in the audience to cheer Casey on. At the end of the side Evan calls Casey to the stand which is a surprise to everyone.
GAMMA PSI PLEDGE: Rebecca goes to meet Natalie at the new Gamma Psi house. The Gamma Psi's are doing something with Omega Chi for the winter formal and Natalie jokes that the ZBZs could go with the Tri Pis since Rebecca was a lesbian once. Rebecca makes a comment that they will have to deal with Dale and Natalie says that Dale will be taken care of before the formal so they won't have to worry about that.
Episode 4x09: "A House Divided"
AIRDATE: TBA
RYLAN AND OMEGA CHI PLEDGE 2: He is an Omega Guy pledge. Trip doesn't want Dale in Omega Chi and Rylan stands up and says that he would like Dale as a brother. J.P. agrees and other pledges admit that Dale didn't deserve to get the boot.
NATIONAL COUNSILWOMAN 1 AND 2: These two are with the ZBZ national president and they are voting something. The voting comes down to three ZBZ chapters, the CRU chapter being one of them. It's unsure what exactly they are voting for though
RECORDING SECRETARY: The ladies from nationals, including the national ZBZ president are at the ZBZ house. They are all waiting for a Justin Beiber concert to start for charity. In this side we learn that Frannie has returned. She helped get the president and counsil to come to the ZBZ house. There is a brief conversation between Frannie and Casey at the end of the side. Frannie is apparently doing something in LA.
CITY INSPECTOR: It seems the KT house is in need of some serious repair. The city inspector has come by to look at the place and possibly give them a grant to fix it up. Cappie is leading the inspector through the house when Lasker Parkes walks in. Lasker then tries to pursuade the city inspector all the good qualities of the KT house. In the beginning there is also a scene with Calvin and Evan. Evan is helping out Rusty with something but he has to talk to his parents in order to help him and Calvin encourages him to patch things up with her parents. It looks like Mr. Chambers' company has Rusty's wire and Rusty wants Evan to find out what they are doing with it.
Episode 4x10: "Legacy"
AIRDATE: TBA
TOUR GUIDE: It appears there is a very elaborate plan between all the characters of the show to break into Laskerplex for some reason that is not known to us. The tour guide is taking Casey, Evan and some other people around when Ashleigh, Calvin, Rebecca, Heath, Beaver, Dale, Cappie, Rusty and Peter all show up at different parts of this plan to execute it so Rusty can get into the exective wing with Ashleigh. There is a brief convo between Ashleigh and Calvin about how Rusty really likes Ashleigh but they aren't a couple. It appears throughout the sides that Casey and Evan are unaware of the plan and Casey is surprised when she sees people like Ashleigh and Cappie just showing up while she is on this tour.
LASKER'S ASSISTANT: This is just a couple of lines at the very end of the side where Ashleigh tells the assistant that Mr. Parkes wants to see him immediately and the assistant leaves the room leaving Ashleigh alone.
¤ Quick Info :
* ABC Family released it's summer schedule for shows like Secret Life, MIOBI, Huge and Pretty Little Liars. Greek was not mentioned in the press release so some are assuming the show will not be returning until late August or September for season 4 *
[MàJ] * On 7/29 ABC Family medianet put "Premieres January 2011" on the Greek page so it looks like season four will not air until sometime January 2011 *
* Casey doesn't go to Washington DC and stays at ZBZ to become the house mom *

* Katherine comes back in episode three and is going to CRU law with Casey and Evan *

* Rebecca is the new president of ZBZ *
¤ En gros :
* Casey reste chez les ZBZ en tant que mère de la maison ; Rebecca est présidente et Ashleigh a un nouveau petit ami.
* Heather, la sœur de Heath chercher une sororité, Peter, le fils du KT ayant inventé le programme Josha Whopper, voudra intégrer les KT's (402).
* Evan et Casey auront cours de droit ensemble ; Calvin et Cappie auront cours de philosophie ensemble et un projet à faire ; Dale voudra rentrer chez les Omga Chi ! (403)
¤ C'est le homecoming et le week-end des anciens à CRU ; Casey et Ash reviennent ; Ash a eu des problèmes à son boulot et réside maintenant dans la chambre de Casey ; l'inventeur du programme Joshua Whoppeur revient et montre à Cappie qu'être adulte ne signifie pas être mort ; Rusty perd Dana ; Evan et Becks sont toujours en couple ; Cappie raccompagnera Casey chez alors qu'elle est bourrée (405).
¤ Cappie apprendra que Casey a dû prendre la pilule du lendemain...
Source : fanforum.com
> Lolo19 - 15/08/10
¤ La série devrait revenir sur les écrans américains en janvier prochain !
Source : fanforum.com
- 20/08/10
¤ C'est officiel ! Le season premiere de la saison 4 sera bien diffusé en janvier 2011.
¤ Les épisodes 409 et 410 ont commencé à être tournés le 6 août dernier.
¤ Le dernier jour de tournage aura lieu le 26 août prochain. [SPOILERS sur la possible dernière scène de la série] Ausiello a ajouté qu'il sera l'hôte d'un câlin de groupe ce matin là dans un aéroport...
¤ Le véritable nom de Cappie sera bel et bien dévoilé dans le series finale.
Sources : spoilertv.com ; ew.com ; fanforum.com ; twitter.com
- 16/10/10
¤ C'est officiel, la reviendra pour sa quatrième saison sur les écrans américains le 3 janvier 2011 dans la case horraire 9/8c sur ABC Family !
L'intrigue va se tourner sur l'avenir de Casey, Ashleigh, Evan et Cappie après l'obtention de leur diplome, tandis que les étudiants du 1er cycle (Rusty, ...) vont continuer leurs études sur le campus. Les fans auront droit au retour d'anciens personnages importants. Les guests stars à revenir sont Charisma Carpenter (Tegan), Sam Page (Joel), Martha McIsaac (Dana), Nr Kirkpatrick (Katherine) et Tiffany Dupont (Frannie).
Sources : ew.com ; greek-love.skyrock.com [traduction] ; Fiine59
- 17/10/10
La première photo promo de cette nouvelle saison est à présent disponible !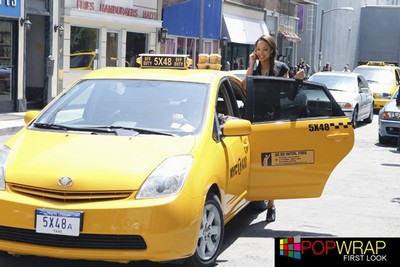 Source : nypost.com
- 05/12/10 [Traduction à venir des articles]
¤ Photos promos 4x01 + vidéos promos saison
¤ 4x01 : écrit par Matt Whitney et réalisé par Michael Lang.
¤ La saison fera référence au film St. Elmo's Fire (avec Demi Moore et Rob Lowe) par rapport à la remise des diplômes et à la transition entre la vie universitaire et la vie adulte. "St. Elmo's Fire capture l'expérience post-fac, comment les étudiants diplômés sont perdus. L'attente avec une série comme la nôtre est toujours que la remise des diplômes doit être la fin de l'histoire, et j'aime changer cette idée. Il a une vie après la fac qui peut être aussi intéressante que celle à l'université" a dit Patrick Sean Smith.
¤ Casey will also struggle with her identity now that she's a ZBZ alum instead of a member (beloved guest star Charisma Carpenter will return in the second episode to help with that). And Casey and Cappie (Scott Michael Foster) will continue to come to terms with their painful breakup. "She's taking these steps toward her future, and he doesn't seem to be able to do that," Smith says. "If he always gets to be the kid in the relationship, someone has to be the grownup, and Casey doesn't want to have to do that." Nora Kirkpatrick will return as Casey's uptight former rival, Katherine, who's now her fellow law student; while Josh Randall (Ed) also guests as the dreamy law professor who catches one major female character's eye. "We have some pretty awesome courtroom scenes that will put Law & Order to shame," Smith jokes.
On the fraternity side, Rusty (Jacob Zachar) will vie for power at KT with the perpetually un-graduating Cappie and will become embroiled in a (realllly) surprising new romance. He'll also come into his own as a mentor to a new pledge named Peter Parks ("also known as 'Pledge Spidey,'" Smith says) played by Ned's Declassified star Devon Werkheiser; even better, his dad, the illustrious KT alum Lasker Parkes will be played by Weekend at Bernie's star Jonathan Silverman for, yes, some extra '80s cred.
¤ La ligne scénaristique de la saison a été dévoilée :
Casey and Evan are beginning law school – where Casey's relationship with Joel (Sam Page) comes back to haunt her. While Evan is still trying to get a grasp on financial obligations with law school, Casey is adapting to her post-graduation life outside of ZBZ.
Meanwhile, Ashleigh is beginning her career in New York City. While she is adjusting to her new life sans-sorority, she quickly realizes how difficult it is to get her career started and find her footing as an adult. Rebecca has now taken over as President of ZBZ and must take on haunting foes from her past, including Tegan (Charisma Carpenter) and Frannie (Tiffany Dupont), both of whom return to stir up trouble in the CRU Greek system once again.
Dale surprises everyone when he decides he is ready for new college experiences and has a change of heart about the Greek system. Could Dale actually be rushing? If so, which house will he choose?!
Cappie and Rusty try to keep Kappa Tau going strong with their new pledge, Peter Parkes (Devon Werkheiser), son of famous KT alum Lasker Parkes (Jonathan Silverman). Rusty longs to be a leader in Kappa Tau and challenges Cappie for the Presidency. Will Cappie ever grow up and pass the torch on to his little bro? Meanwhile, a mysterious person threatens to wreak havoc upon the KT house, with no indication of giving up until it's in ruins.
Guest stars this season include Jonathan Silverman (Weekend At Bernie's) as Lasker Parkes, Josh Randall (Ed) as Professor Simon Segal, and Devon Werkheiser (Ned's Declassified School Survival Guide as Peter Parkes. Returning guest stars Include Sam Page (Gossip Girl) as Joel, Charisma Carpenter (Buffy The Vampire Slayer) as Tegan, Martha MacIsaac (Superbad) as Dana, Nora Kirkpatrick (Dorm Life) as Katherine, and Tiffany Dupont as Frannie.
Also coming up this season is a murder mystery episode that pays homage to Clue, a special episode focusing on a day in the life of Beaver, and a Hangover -inspired episode written by Carter Covington (creator of 10 Things I Hate About You).
¤ IS THERE HOPE FOR CASEY AND CAPPIE ON GREEK?
I know you've spent the months since the March finale of Greek heartbroken over Casey and Cappie's split. Well, you can dry your eyes now. No, they're not reconciling, but there is a glimmer of hope in the Jan. 15 return episode, which is primarily set three months after graduation. Be warned: When Casey verbally bitch slaps Cappie, things between the now-former couple will seem about as dead as the last keg at a frat party. (Hey, the philandering snake deserves it; you'll see.) Luckily, they take a turn during a cute bedroom window rendezvous. Also, Casey learns of a betrayal that will cause her to sever ties with someone (hint: someone did NOT want her to stay at Cyprus-Rhodes for law school — more here), and Ashleigh finds herself struggling with life in New York. Dale fans will also find themselves cheering him on when he faces off with new ZBZ prez Rebecca. Believe me when I say it's a clash of bitch-oh-no-you-didn't proportions.

Sources : ew.com ; spoilertv.com ; greeklaserie.fr
- 18/12/10
¤ 402 - Fools Rush In - Press Release
- 4x02 : écrit par Roger Grant et réalisé par Lee Shallat Chemel.
Ligne scénaristique de l'épisode 402 :
CASEY BECOMES A MOTHER!
RUSH WEEK IS IN FULL FORCE IN AN ALL-NEW EPISODE OF GREEK, PREMIERING MONDAY, JANUARY 10, ON ABC FAMILY at 9:00 PM ET/PT
Devon Werkheiser Guest Stars as Peter Parkes, Charisma Carpenter Returns as Tegan, and Martha MacIsaac Returns as Dana.

Burbank, CA (December 14, 2010) – Rush week has officially begun at Cyprus Rhodes University and it's survival of the fittest as all the houses on campus compete for pledges – even Kappa Tau wants in on the action! As Casey struggles to move on from the Greek system, Dale surprises everyone by declaring that he plans to join it, in an all-new episode of ABC Family's hit original series Greek, which premieres Monday, January 10 at 9:00PM ET/PT. The episode, entitled Fools Rush In, is directed by Lee Shallat Chemel and written by Roger Grant.
With her last minute decision to attend CRU's Law School, Casey is in a crunch to figure out her housing situation. Living with her brother and Dale proves too close for comfort and she is eager to move out. Meanwhile, Rebecca and the ZBZ's are looking for a new house mother, so Casey reluctantly accepts the temporary house mother position during rush week to improve her living quarters. When Tegan (Charisma Carpenter), the overzealous ZBZ Nationals Rep, drops by to oversee their rush week activities, Rebecca realizes that she still may need Casey's help.
The Kappa Taus realize that they have been losing members rapidly and must try something revolutionary for them -- participating in rush week! Rusty and Cappie lead their brothers through these uncharted waters, but sadly not all of the KT members make it through rush week alive. But in the end, they do meet an interesting potential pledge named Peter Parkes (Devon Werkheiser).
As Dale aims to impress the fraternities in order to get the best bid possible, he leverages his insider knowledge about Mission Probable (aka – the KT/OX truce) to capture the attention of the Omega Chis, which lands Calvin in hot water with his brothers and may even cost him the Presidency.
Created by Patrick Sean Smith, Greek is executive-produced in association with Piller/Segan. The cast includes Jacob Zachar as Rusty, Spencer Grammer as Casey, Scott Michael Foster as Cappie, Jake McDorman as Evan, Clark Duke as Dale, Dilshad Vadsaria as Rebecca, Paul James as Calvin, and Amber Stevens as Ashleigh.
¤ Calendrier de diffusion de la rentrée 2011 (mid-season) pour le câble américain
Sources : spoilertv.com ; ew.com
- 23/12/10
¤ 403 - Cross Examined Life - Press Release
- 4x03 : écrit par Jason Gavin et réalisé par Michael Lange.
Ligne scénaristique de l'épisode 403 :
A MURDER MYSTERY DINNER AND A MIRACULOUS RETURN SHAKE UP CYPRUS RHODES UNIVERSITY IN AN ALL-NEW EPISODE OF GREEK, PREMIERING MONDAY, JANUARY 17, AT 9:00 PT ET/PT ON ABC FAMILY
Josh Randall Guest Stars as Professor Simon Segal and Returning Guest Stars Include Devon Werkheiser as Peter Parkes, Martha MacIsaac as Dana and Nora Kirkpatrick as Katherine.
Burbank, CA (Tuesday, December 21) – Prepared to console his brother-less roommate, Rusty is met with a surprise when he finds that Dale is actually pledging a fraternity – and it's not Kappa Tau – which clearly affects their friendship. However, Rusty and Dana (Martha MacIsaac) hatch a scheme to get his best friend back during a Murder Mystery Party in an all-new episode of Greek, Monday, January 17 at 9PM ET/PT. The episode, Cross Examined Life, is directed by Michael Lange with the teleplay by Jason Gavin & Roger Grant and story by Jason Gavin.
In another CRU surprise, Ashleigh shows up to the ZBZ house unannounced with some unexpected news about her job in New York City. Meanwhile, during Casey's first day at CRU Law School, she becomes the target of petty gossip amongst her fellow classmates. When she turns to Evan for help, his over-competitive nature gets the best of him, leaving Casey alienated from the rest of the students. As a result, she contemplates turning to Professor Simon Segal (Josh Randall) for assistance to get paired for a study group – and in the end, Katherine (Nora Kirkpatrick) proves to be a ray of hope during Casey's law school crisis.
It's business as usual for the Kappa Tau's with huge house parties and sleeping through class, but change comes for Rusty as he adopts his new duties as Pledge Educator to Peter Parkes (Devon Werkheiser) or "Pledge Spidey". Shockingly, Cappie has decided to apply himself in school this year. When he pairs up with Calvin for a Philosophy assignment, they give "the old college try" a whole new meaning!
Created by Patrick Sean Smith, Greek is executive produced in association with Piller/Segan. The cast includes Jacob Zachar as Rusty, Spencer Grammer as Casey, Scott Michael Foster as Cappie, Jake McDorman as Evan, Clark Duke as Dale, Dilshad Vadsaria as Rebecca, Paul James as Calvin, and Amber Stevens as Ashleigh.
Source : spoilertv.com
- 01/01/11
¤ 404 - All About Beav - Press Release
Ligne scénaristique de l'épisode 404 :
When Beaver's half-baked attempts to pass his classes crumble to pieces, he teams up with Casey as she endeavors the impossible task of braving law school without a study group. As Rusty and Dana attempt to collaborate in their first big project together, Rebecca uses Cappie to make Evan jealous. Greek's All About Beav premieres Monday, January 24 (9:00 - 10:00 p.m. ET/PT).
Source : spoilertv.com
- 03/01/11
Les synopsis des 7 premiers épisodes de la saison ont été dévoilés : [Traduction dans la partie RC de la saison 4 à venir - en attendant RC plus courts ne révélant que l'intrigue de façon partielle]
Episode 4.01 "Defending Your Honor"
Written by Matt Whitney
Directed by Michael Lange
The season opens with Casey, Evan, & Ashleigh's graduation day. Casey and Cappie haven't spoken since Spring Break and are anticipating saying their final goodbyes to each other, which does not go as smoothly as expected. We then skip to the end of summer and Casey packing up to move to Washington DC for law school. Through some prompting from Evan, Casey learns that the reason she did not get into CRU law school was a result of a bad recommendation from Joel. After Casey confronts Joel, he reconsiders and has his letter rescinded. Casey is accepted into CRU law and decides to stay after all. Ashleigh has moved to New York for an internship that is not exactly what she was hoping for. Evan is attending CRU law school with Casey. Rebecca is now president of ZBZ and working on getting the house in order. Calvin is dealing with his new presidential position at Omega Chi.
Episode 4.02 "Fools Rush In"
Written by Roger Grant
Directed by Lee Shallat Chemel
The KT's decide since they lost several members of their frat last year, it's time to actually try to recruit pledges. The KTs set up a booth during rush on campus to help with recruiting. Tegan shows up to help the ZBZs maintain their newly regained best house on campus title. Tegan and Rebecca argue on how rushing should go and Casey comes to Rebecca's rescue with a plan to have Dana keep Tegan distracted. The ZBZs entertain a potential new pledge Heather, who is Heath's sister. Dale also entertains the idea of rushing this semester. The KTs hold their annual secret rush party, but campus security breaks up the party after they received a mysterious tip.
Episode 4.03 "Cross Examined Life"
Written by Roger Grant & Jason Gavin
Directed by Michael Lange
Rusty, Dale and Dana are hanging out together and Dana suggests throwing a murder mystery dinner party to help Dale socialize. Members of Omega Chi Delta then storm in and take Dale away as he's pledged to them. Casey gets a surprise visit one night from Ashleigh, who has lost her job in New York and now plans to stay back at the house. Calvin reveals that he has no major, just like Cappie, but wants to keep it a secret. Meanwhile, Rusty worries that Dale is joining Omega Chi to get back at him, so he devises a plan to get Dale membership into Kappa Tau. But Dale is insulted by Rusty's insistence, and goes to Omega Chi's hazing anyway. While he's there, Rusty and his friends kidnap him and take him to Dana's murder mystery party, inadvertently leaving Spidey there to face the Omegas' wrath. Dale eventually leaves Rusty's party, claiming that he wants to be a part of that fraternity, and that Rusty should care about his own pledge Spidey instead. Casey is having a hard time finding a study group to join in her new law class because of her controversial past. Ashleigh reveals that she actually ran away from her job because she couldn't handle it. Katherine returns to attend CRU Law school.
Episode 4.04 "All About Beav"
Written by Jessica O'Toole & Amy Rardin
Directed by Lee Rose
Beaver goes to class to find he got an F on his paper because it's plagiarized. He's needs to write a decent, original paper by the next morning or the F stays on his record. Casey talks with Katherine in hopes of forming a study group with her, but Katherine says she doesn't like study groups. Beaver meets Katherine, and is instantly smitten. Rusty and Dana are working on a science project together, and Ashleigh joins in to help make their slideshow more presentable. Dana requests to be called a co-inventor on the credits page, but when Rusty finds out, his anger ruins the presentation. The committee likes the invention, but pulls Rusty from the project and gives it to a professional team. Rebecca invites Cappie to the pledge party so she can make Evan jealous. Casey and Beaver team up in search of case summaries for Casey. Beaver accidentally invites Katherine along as they search for notes, much to Casey's dismay. Katherine finds out that Casey is looking to buy study notes, and Katherine admits she needs help as well. They form a study group, and Beaver gets help from Casey on his paper. Beaver wakes up in bed with Katherine. Rusty and Dana break up.
Episode 4.05 "Home Coming and Going"
Written by Adam Milch
Directed by Patrick Norris
Lasker Parkes (Jonathan Silverman), Peter (Devon Werkheiser)'s dad, comes to visit Kappa Tau, and Cappie feels pressure to impress the him. Cappie plans an Everest party for Homecoming, complete with ice luges throughout the house. Lasker wants to know who is Peter's big brother in the. Rusty wants to be Peter's big brother, but Peter wants Cappie. Meanwhile, Casey tries to convince Ashleigh to find a job and move out, but Ashleigh keeps dragging her feet. Casey and Evan go to an alumni dinner because their law professor will be there. Casey gets into a fight with Ashleigh. To impress Peter, Rusty plans to steal the A&M goat mascot at night, but while they're in the process, Dale and some Omega Chi members interrupt with the same plan. Calvin finds out that Heath is a stripper, but he gets over it and they both agree to be more truthful to each other. Casey angrily returns to her house, gets drunk on Rebecca's insistence, and goes Cappie's party. When he discovers her, he helps her return home. They start kissing and eventually sleep together.
Episode 4.06 "Fumble"
Written by Carter Covington
Directed by Lee Rose
Casey and Cappie wake up together and Casey kicks him out of the house before anyone finds out, claiming that nothing can happen between them. Rusty wakes up from the party completely hungover, and unable to remember what happened. He finds red lipstick on his mouth, and sets out on a search with Calvin to find the mystery girl. Casey and Cappie meet up later and realize that they did not use protection the night before. Casey gets the morning after pill just in case. At ZBZ, the sisters are watching over faculty children during the big game, and Cappie comes over to help Casey, and to prove to her that he's matured. Rusty also divulges to Casey that Cappie declared a major. Later that night, Casey and Cappie share a romantic moment in the playground. Meanwhile, Professor Segal (Josh Randall) flirts with Ashleigh, who is still distraught about her undetermined future. Rusty, though a hero to the school for stealing the goat returns home unable to find the mystery girl. He finds Ashleigh there, getting ready for a date with Segal. An ensuing flashback reveals that Rusty was drunkenly comforting Ashleigh the night before, and they shared a quick kiss. Ashleigh then gets up and leaves for her date with Segal.
Episode 4.07 "Midnight Clear"
Written by Rob Bragin, Jessica O'Toole & Amy Rardin
Directed by Michael Lange
Rusty is planning Calvin's 21st birthday party at his apartment. Casey and Ashleigh have not been speaking and are afraid to run into each other at the party. A really bad snowstorm hits Cyprus Rhodes shutting down all roads. Since Heath is not able to make it back with the alcohol, the gang of eight decides to walk to Dobbler's. Inside Dobbler's, the group decides to play the game ? Kiss & Tell? where secrets and feelings are revealed. Casey & Ashleigh patch up their issues. Rebecca and Evan break up. Rusty and Ashleigh kiss for a second time.
Source : spoilertv.com
- 21/01/11
¤ Infos/jeu sur l'épisode 4x04 All About Beav :
Greek me! — Lia
How do you do on guessing games? Here's one regarding next week's episode [diffusé le 24/01 sur ABCF]. (Don't hurt yourself figuring it out like I hurt my brain making it) :
* One character thinks "I'm going to be late" sounds like "I'm going to masturbate".
* One character will do a strip tease.
* One character admits that his upper body strength comes from using the Shake Weight For Men.
* One character will be involved in a major break up.
* One character will be involved in (and win!) a fight. (Watching next week's awesome promo might help you with that one, and "win" is defined by who walks away unscathed).
* One character will become one half of a new couple.
* One character will get between a major couple.

The answers to three of those will be The Beaver, two will be Cappie, one will be Rusty, and one will be Evan.
Source : ew.com
- 27/01/11
¤ 406 - Fumble - Press Release
Ligne scénaristique de l'épisode 406 :
CASEY FACES A TOUGH PERSONAL DECISION WHILE RUSTY TRIES TO REMEMBER WHAT HAPPENED ONE NIGHT, IN AN ALL-NEW EPISODE OF GREEK PREMIERING MONDAY, FEBRUARY 7 (9:00-10:00 p.m. ET/PT) ON ABC FAMILY
Nora Kirkpatrick Returns as Katherine and Josh Randall Returns as Professor Segal.
Burbank, CA (Monday, January 24) – Casey and Cappie find themselves facing a harsh reality after spontaneously spending the night together at the ZBZ house. Adding to Casey's personal sense of responsibility, Katherine confides in Casey about her own new romance and asks Casey's advice. Greek airs Monday, February 7 (9:00-10:00 p.m. ET/PT) on ABC Family. Fumble is directed by Lee Rose and written by Carter Covington.
Meanwhile, Rusty is reeling from the events of the night. He can't remember what happened – but he knows that he kissed a girl, and it was good. Along with best friend Calvin, Rusty sets out to find her. Ashleigh also tries to recover from the night's events, as her fight with Casey still lingers – and she ends up finding comfort in an unexpected place.
Created by Patrick Sean Smith, Greek is executive produced in association with Piller/Segan. The cast includes Jacob Zachar as Rusty, Spencer Grammer as Casey, Scott Michael Foster as Cappie, Jake McDorman as Evan, Clark Duke as Dale, Dilshad Vadsaria as Rebecca, Paul James as Calvin, and Amber Stevens as Ashleigh.
Source : spoilertv.com
- 28/01/11
¤ I love Greek. This last season has been amazing! Scoop? — Neela
On the show's morning-after pill episode airing Feb. 7 (which isn't controversial as much as it is a darn good episode), Rusty has a low moment. Picture this: Rusty wearing a girl's sunglasses as he crawls through the dorm on his hands and knees with bloody nipples. Worst hangover ever? Yeah, I think so. And Cappie makes one of the sweetest gestures we've ever seen. One word: CappieLand.
Source : ew.com
- 29/01/11
¤ Le créateur de la série, Patrick Sean Smith s'est exprimé à propos de la controverse de l'utilisation de la pilule du lendemain lors de la saison 4 de Greek (épisode 406) :
"I read a lot about it and wanted to make sure that we were accurate and respectful to the circumstances. I also worked closely with the network, and they have a very strong relationship with the National Campaign to Prevent Teen and Unwanted Pregnancy, so we all felt comfortable moving forward. While this is one of our weightier issues for the show. It's still the Greek version of it, which I'm really proud of."
¤ Vidéos (à priori) de l'épisode 406 : "You Are Sleeping With Beaver ?", "Touchdown !", "It's A Long, Boring Story" et "My Awesome Future Awaits".
Sources : tvline.com ; tv.com ; greektv101.wordpress.com
- 04/02/11
¤ Is there any hope for a Rusty & Ashleigh romance on Greek? I sense a spark going on! Love, Karen (Denmark)
Funny you mention love. Because the Valentine's Day episode (titled Midnight Clear and airing Feb. 14 at 9 ET) is a very big one for this budding couple. The two are unexpectedly brought together in an episode about Calvin celebrating his birthday and a snow storm keeping the Greek gang locked in at Dobler's overnight... and what's a sleepover without a game of Kiss and Tell?
¤ Can you pretty please tell me what is going on with Greek? Why is it all of a sudden "the final semester"? Is it getting canceled? I'm freaking out here especially that Cappie/Casey will not end up together... Please help!! — FREAKING OUT!!
Well, I was busy freaking out in October of last year, when the show's final season was announced. And you know what? I'm still not over the news yet. In better news, your doubts about Cappie and Casey will certainly be put to rest in the next few episodes — if they haven't been eased already.
Source : ew.com
> 11/02/11
¤ C'est officiel, la série s'achève après ces 4 saisons...
¤ RC des épisodes 408 à 410 :
408 - Subclass Plagiostomi (21/02/11)
A quarreling Casey and Evan take their anger out during a mock trial in class. Elsewhere, Rusty and Calvin try to rescue Dale from an embarrassing situation at a talent show. (Source : tvguide.com)
409 - Agents For Change (28/02/11)
Rebecca recruits the help of a former house president after she learns that ZBZ is up for the Golden Lily award for being the best chapter in the country, while the KTs try to find a way to save their house. (Sources : tv.com et wikipedia.org)
410 - Legacy (07/03/11)
In the series finale, the KTs fight to save their house from demolition, and Cappie and Casey make a decision about their relationship. (Source : wikipedia.org)
¤ 407 - Midnight Clear - Press Release
Ligne scénaristique de l'épisode 407 :
IT'S A FROSTY NIGHT AT CYPRUS RHODES! THE GREEK GANG GETS SNOWED IN AT DOBLER'S, IN AN ALL-NEW EPISODE OF GREEK, MONDAY, FEBRUARY 14 (9:00-10:00PM ET/PT) ON ABC FAMILY
Returning Guest Stars Include Aynsley Bubbico as Laura, Nora Kirkpatrick as Katherine, Josh Randall as Professor Segal and Olesya Rulin as Abby.

Burbank, CA (Monday, February 7, 2011) – Calvin's wish for a drama-free birthday is a bust when the Greek gang find themselves braving the cold and ultimately getting snowed in at Dobler's. And what secret truths will come out in a game of Kiss & Tell? Greek premieres Monday, February 14 (9:00-10:00PM ET/PT) on ABC Family. Midnight Clear is directed by Michael Lange and written by Rob Bragin & Amy Rardin & Jessica O'Toole.
Source : abcfamily.com
> 19/02/11
Any Greek scoop? —Dale
Ausiello: The identity of Villain X (a.k.a. the person messing with KT all semester) will be revealed in the March 7 series finale. "We'll find out what they're up to", reveals series creator Sean Smith, "and it'll threaten the very heart of the series".
Source : tvline.com
> 23/02/11
¤ Photos du tournage des dernières scènes de Rebecca [52-53-54]
Source : dilshadvadsaria.com
¤ Got any scoop on the March 7 series finale of Greek?! —@TurboMeg via Twitter
Ausiello: Stock up on Puffs Plus Lotion (with the scent of Vicks) 'cause you're going to be bawling till your tear ducts dry out and your nose falls off. I screened the episode over the weekend and I have to give props to the creative team for ending on an emotionally satisfying high note. Highlights: There's one (or is it two?) long overdue hookup, a pitch perfect bookend-y scene between sibs Rusty and Casey, and an answer to one of the show's biggest mysteries: What the hell is Cappie's real name? (If you guessed ******* **** **** *****, congrats, you were right!)
Will Frannie appear on Greek before the show ends? —Amy
Ausiello: Yes, the witch (played once again by Tiffany Dupont) touches down in the penultimate episode on Feb. 28 and immediately extends an olive branch to her still-steaming-mad ZBZ sisters. And this particular olive branch has a name: Justin Bieber. (BTW, Cappie's reaction to seeing Frannie again is priceless.)
Source : tvline.com
¤ Nouvelles photos promos des derniers épisodes de la série [:(]
Source : abcfamilymedianet.com
> 26/02/11
Hurry before it's too late...got anything juicy for me on Greek? Like when will we find out Cappie's real name and his major? — Sam
The finale will answer both of those for you. You will learn Cappie's (accidental?) major and all four parts of his real name. My tease for the latter is: Revolutionary War. Prepare your WTF face. Also, there will be more scoop on this next Tuesday straight from creator Patrick Sean Smith. Submit questions now!!
Source : ew.com
¤ 410 - Legacy - Press Release
Ligne scénaristique de l'épisode 410 :
THE FINAL SEMESTER OF GREEK COMES TO AN END!
CASEY, CAPPIE AND THE STUDENTS OF CYPRESS(/US) RHODES FIGHT TO SAVE KAPPA TAU IN THE SERIES FINALE OF ABC FAMILY'S ORIGINAL SERIES. GREEK, PREMIERING MONDAY, MARCH 7 AT 9:00PM ET/PT
Returning Guest Stars Include Jonathan Silverman as Lasker Parkes, Devon Werkheiser as Peter Parkes and Josh Randall as Professor Segal.
Burbank, CA (Wednesday, February 23, 2011) – ABC Family's longest running hit original series, Greek, wraps up its final season on Monday, March 7, at 9:00 PM ET/PT. Viewers will learn the roads their favorite Cypress Rhodes students will take in the series finale, Legacy, when Casey and Evan are pitted against the KTs in a fight for their fraternity house. Legacy is directed by Michael Lange and written by Patrick Sean Smith & Matt Whitney.
Set amidst the battle to save the Kappa Tau house, brotherhood and friendships are tested, while troubled and budding relationships will either be resolved or dissolved. Will Casey and Cappie face their futures together? Will Cappie and Evan be able to put their embattled college past aside and salvage their friendship? What's in store for Rusty and Ashleigh? Calvin and Heath? Evan and Rebecca? Will Dale get over his unrequited love for Casey? And viewers will finally learn the answer to two of the burning questions posed over the years – now that Cappie has declared a major, does he ever plan to graduate? And what is his real name?
Devoted fans of the beloved series have through March 10 to take home pieces of the Greek set, including props from the ZBZ, Kappa Tau and Omega Chi houses, as well as wardrobe from the set. Items include "Cappie's Butt" boxers, Rusty's Cypress(/us)-Rhodes University ID, the Omega Chi voting box, Dale's pledge paddle and Omega Chi's presidential gavel. Fans can visit abcfamily.com/giveback for more information about how to participate in the I Heart Greek Twitter Give-Back Event.
Created by Patrick Sean Smith, Greek is executive-produced in association with Piller/Segan. The cast includes Jacob Zachar as Rusty, Spencer Grammer as Casey, Scott Michael Foster as Cappie, Jake McDorman as Evan, Clark Duke as Dale, Dilshad Vadsaria as Rebecca, Paul James as Calvin, and Amber Stevens as Ashleigh.
Source : abcfamilymedianet.com
¤ GREEK – Legacy – Rusty and Cappie fight to save the KT house, while Casey and Evan get pulled into a controversial case study for CRU's Athletic department. Greek's series finale entitled Legacy airs Monday, March 7 (9:00 – 10:00 p.m. ET/PT). (ABC FAMILY/KAREN NEAL) SCOTT MICHAEL FOSTER
> 02/03/11
¤ I'm on the verge of begging! Greek is almost done, and Evan and Rebecca just broke up! I have an idea where everyone else is going but what about these two? PLEAAAAAAAASSSSSEEEEEE! — Eli
I almost waited until you begged, but we're running out of time here! (Sniffle) So instead, I'll let creator Patrick Sean Smith give you a few clues as to how things end between the two. "I can't help but read the message boards and people's responses, and I know that they're upset right now to see him be such a jerk and how harsh he was to Rebecca", Smith tells me. "But I wanted to earn that dip to make this rise all the much more exciting, to be an adult and a grown up". And if you love Greek so much, you're going to love my post-mortem with Smith that'll post here on EW's InsideTV blog immediately after the finale. We talk about everything from Ashley and Cappies' eyebrow-raising ending, to Rusty's new...oh, that's too good. Sorry. But trust me, it's good.
Source : ew.com
¤ Please tell me that ABC Family didn't totally spoil the Greek series ending in this promo! —Britney
Ausiello: ABC Family didn't totally spoil the ending of the series in the promo. They only partially spoiled it. But under no circumstances should you let that deter you from watching the feel-great swan song. There are several fun surprises that weren't teased in that clip, including this one: A Buffy vet makes a hilarious cameo in the first 30 minutes!
Source : tvline.com
> 04/03/11
My dear, dear friends at Spoiler Room, I am deeply saddened and nervous about the series (::crying sobs::) finale of the show Greek. Can you shed some insight as to what will happen? — TV Addict
I'm so excited for you to see this finale on March 7. But I don't want to ruin it for you. It's the LAST ONE, my dear Addict. Instead, I'll give you this quote from creator Patrick Sean Smith regarding the big finale (Note: It could be kinda out of context...but I'm cruel that way.): "I always knew I didn't want to end the series with them getting together because we've seen that too many times". Reminder: The rest of our chat will be published here on here in ITV Monday after the finale airs!
Source : ew.com
> 07/03/11
D'après le Twitter d'Aaron Hill, une version longue du series finale pourrait être disponible sur le Net suite à la diffusion de l'épisode sur ABC Family. Affaire à suivre !
Source : twitter.com - Aaron Hill
> 08/03/11
¤ Le véritable nom de Cappie est "Captain John Paul Jones".
¤ Bilan du series finale :
Four seasons and 74 episode later, Greek ended its successful run with one of the best, heartfelt and satisfying series enders in ABC Family history. The Cyprus Rhodes crew took their final bows as the Greeks moved on to the next "chapters" in their lives.
• By series end two of our Greeks leave CRU happily ever after.
• Two other Greeks decide to give love a chance. YAY!
• Another pair of Greeks' future together in uncertain. Dun dun duuuuuun.
• One Greek decides to leave CRU and save the world, but he doesn't go alone.
• And the last Greek gets a second chance at love in an unlikely place. Aaaaah.
Source : abcfamily.com